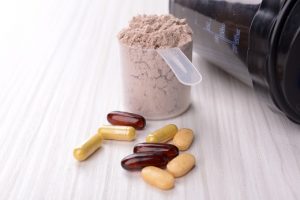 Nutraceuticals and nutritional supplements have become big business in recent years contributing $122 billion to the United States economy. As supplements continue to trend upward, many are looking for the right company to address their nutrition manufacturing needs. Here are some of the reasons you should trust your nutrition manufacturing to JW Nutritional:
Product Options
It is important to find a nutrition manufacturer that can meet your individual product needs no matter what they are. While nutritional supplements take on a wide variety of forms, not every nutrition manufacturer has the equipment and knowledge needed to meet very specific needs. However, JW Nutritional can provide the following services.
Tablet Manufacturing – Tablets are a cost effective way to provide adequate dissolution timing for certain types of formulas to provide the most benefits. Tableting is one of JW Nutritional's specialties and we can utilize a wide variety of ingredients for your tableted supplements. Tablets can be manufactured as a chewable, coated tablet,  uncoated tablet, sublingual tablet or delayed release tablet.
Capsule Manufacturing – Capsules are manufactured to provide easily consumed and absorbed nutritional supplements that can be tailored to meet a wide variety of dietary needs. At JW Nutritional, we have dozens of capsule options that vary in size, color and type to meet your individual needs. We also have the capsules manufactured to meet vegan, non-GMO, vegetarian, halal and kosher product needs.
Powder Manufacturing – There are a wide variety of products that come in powdered forms including protein, pre-workout formulas, creatine and many others. Powder manufacturing is beneficial for formulas that are measured in grams or need flexible dosing options. We can utilize a wide variety of equipment to give you the perfect powder supplement.
Private Label Supplements
Not everyone is adept at creating the perfect formula for their nutritional supplements or nutraceuticals. For this reason, many nutrition manufacturing providers will offer private label supplements to provide a brandable finished product that takes no initial legwork from the client. JW Nutritional provides a wide spectrum of nutrition products as private label options to ensure you can quickly and easily build your nutritional supplement lines and give your customers the products they need.
JW Nutritional Provides Superior Nutrition Manufacturing
As a U.S. supplement manufacturer, JW Nutritional can create superior products for our clients. Depending on the process and whether we are bringing in new ingredients, creating custom formulas in the R&D stage can take anywhere from one week to one month. That includes theoretical development, quoting, making test batches and scaling up the test batches when necessary.
Call us at (214) 221-0404 or contact us today to get started!