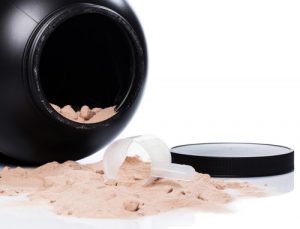 JW Nutritional is rooted in protein manufacturing and it continues to be one our main focuses to this day. With a dedication to quality and affordability, we help supplement companies manufacture high-quality protein products in a variety of forms. By utilizing a dedicated protein manufacturing center following expansion, we can ensure the best quality protein and a consistent product.
All whey protein is derived from milk. While undergoing the cheese making process the milk will separate into two distinct parts, cheese curds and liquid whey. This liquid state of whey can then be processed at a separate facility.
Liquid whey is mostly a mixture of water with fat, carbohydrates, lactose and protein. When processing begins, this liquid whey is filtered to remove any excess fat, carbohydrates and lactose. The remaining product will eventually become an 80% protein product as whey protein concentrate.
If this whey protein concentrate continues to be filtered, more lactose, fat and carbohydrates can be removed from the mixture, yielding a product with up to 90% protein. This extra-filtered product is commonly known as whey protein isolate.
Both whey protein isolate and whey protein concentrate can be hydrolyzed, or partially broken down. This happens when protein is exposed to heat, acid or enzymes that work to break bonds chaining amino acids. This can lead to a more bitter tasting product, known as whey protein hydrolysate, that can be much more easily absorbed by the body.
Following this chain, it is easy to see that whey protein concentrate is the most affordable protein choice. However, lactose problems or carbohydrate and fat restrictions can make whey concentrates less friendly for some. No matter what protein choice you decide to manufacture, JW Nutritional is here to help guide you through each and every step of the way.
---
If you are interested in starting your protein line or need custom supplement manufacturing services, JW Nutritional would be happy to help you! With two facilities encompassing over 120,000 square feet within the Dallas-Fort Worth metroplex, we can ensure fast shipping and reception of incoming ingredients and outgoing completed orders. To get started, contact us or call us at (214) 221-0404 today!