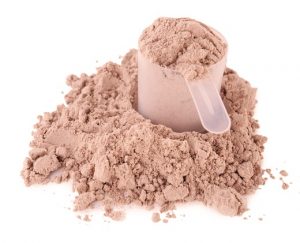 Starting your own supplement line can be a very rewarding and lucrative business decision. According to a recent report funded by The Council of Responsible Nutrition, the dietary supplement industry contributes $121.6 billion to the United State economy. As the supplement industry continues to grow, the need for more innovative and unique products will help create a more competitive marketplace.
Be Unique
To truly make a name for yourself in the nutritional supplement industry, it is important to make sure you focus on a new, cutting edge product or improve an existing product before venturing off into generic products. For example, almost every supplement line has their own staple products such as protein, creatine or amino acids. To stand out, make a product that will drive interest in your company before taking on the more competitive products.
Focus on Image
Whether you want to believe it or not, your product will suffer without eye-catching and good looking packaging or labeling. As we stated in a previous article, the initial impression a potential customer gets with your brand is what they see on your product labeling. It is also worth noting, your labeling should be as accurate as possible to ensure FDA guidelines are being followed.
Insure Your Company
In the nutritional supplement industry, having insurance is an inescapable necessity. If a customer claims your product caused a negative effect on them, you will likely be headed for a lawsuit whether it's a valid claim or not. For this reason, it's best to skip the hassle of court fees and opt for insurance before selling your products, no matter how harmless they are.
Market Yourself
Let's face it, the nutritional supplement industry is extremely competitive. Unless you have a new product that will basically sell itself, you will have to start marketing to get your name out. Though expensive, advertising in muscle magazines with national circulation will help with retail placement. Don't be afraid to contact major distributors when demand has started to grow.
---
If you are interested in starting your supplement line or need custom supplement manufacturing services, JW Nutritional would be happy to help you! With two facilities encompassing over 120,000 square feet within the Dallas-Fort Worth metroplex, we can ensure fast shipping and reception of incoming ingredients and outgoing completed orders. To get started, contact us or call us at (214) 221-0404 today!