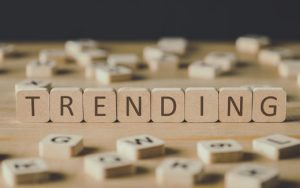 The year is off to a fast start and keeping our health and wellness as a priority is not going to change. Whether you're a seasoned gym rat or new to taking on exercise and fitness, we've got the top 2021 sport supplement trends you're likely to see this year. Taking sports supplements helps to:
Improve Performance
Increase Energy
Delay Fatigue
Improve Recovery + Decreased Soreness
Promote Healthy Immune System Function
Reduce Injury
Plant-Protein
As the plant-based lifestyle becomes more of a popular trend, supplement companies are eager to stay in the race and in the market for consumers. Plant-protein is a popular choice for vegans, vegetarians, and those looking to consume fewer animal products. Supplement companies should look to building a full amino acid profile to create the best blend of plant-protein on the market. Read more about alternative Protein Sources
Pre-Workout
Pre-workout has long been used by gym-goers as a way to boost energy before an intense workout session. It is loaded with caffeine and other compounds to make the most out of your workout session. They often come in a variety of flavors, so being innovative here is a way to stand out from the rest.
Whey Protein
Whey protein is packed with all 9 essential amino acids, which make it the most popular protein powder on the market. This is highly marketable to vegetarians as adequate protein consumption can be more difficult without eating animal products. There will always be a need for whey protein, and it's never too late to join to market.
Niche-Supplements
With a growing sea of sports nutrition competition out there, the best way for companies to stand out in 2021 is to have a clearly defined niche. This could be tri-athletes, body builders, weight loss, cross-fit, adventure-seekers, and more. The more defined a niche, the more marketable the supplements will be for the consumer.
2021 Sport Supplement Trends
As gyms are still closed in much of the world due to the pandemic, home workouts are the norm for many of us. We need all the help we can get to meet out health and wellness goals this year. Whether you're looking to get a quick boost of energy, a workout recovery, or some protein, the sports nutrition market is sure to have what you need to succeed in 2021.
Ready to get started? Click the link below to find out what is possible!
Why JW Nutritional for Supplement Manufacturing?
JW Nutritional can manufacture a wide variety of supplements to suit the needs of your customers. With the inclusion of our complete packaging solutions including bottles with lid closures, sachets, stick packs and zip-seal bags, clients can receive a complete product that is ready for order fulfillment. If you are interested in the vitamin manufacturing services we offer, please contact us today!