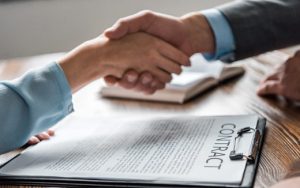 When it comes to the formula negotiation and manufacturing of supplements, partnering with a manufacturer that has a robust research and development department is a must. If you are looking to develop a new product, there are a few things you need to know.
PRODUCT DEVELOPMENT
Partnering with a manufacturer will help build trust between the client and the contractor. The stage of supplement product development takes a lot of innovation, collaboration, and patience. Most of all, it requires a team that is well versed in R&D to see it through. The first step is to do some market research to see if there is a need for the idea.
From there, scientific evidence will be required along with registration with the FDA for the new supplement. There are a lot of new supplements coming out on a yearly basis, having the proper science to back up the efficacy will help the new product stand apart.
RESEARCH & DEVELOPMENT
The next phase is research and development which includes the following.
Raw material sourcing
Working out the formula
Trials
Compliance
Package design
A full operation R&D group will have the ability to see all of this through. Going through these steps will help to eliminate any potential manufacturing and production issues down the line.
FORMULA OWNERSHIP
While this area can become a little tricky, there is a way to simplify it. If you are paying a company for R&D, you own the formula. Be sure to carefully go over your agreement with the contractor before signing. In some cases, the R&D company has the rights to the formula if the client chooses not to proceed with production.
JW NUTRITIONAL
At JW Nutritional we boast a team of experts to help with the following:
Research and Development of supplements and manufacturing forms
Formula Ownership
Formula Negotiation
In-House Lab Testing
We work with you closely throughout the entire process to be sure your product is developed and you own the rights to the formula. Whether you are starting a new supplement company or taking your existing company to the next level, JW Nutritional will help the process run smooth to get your product out there and ready. Our turnaround times are faster than our competitor's thanks to our state-of-the-art equipment and highly qualified teams.
Ready to get started? Click the link below to find out what is possible!
Why JW Nutritional for Supplement Manufacturing?
JW Nutritional can manufacture a wide variety of supplements to suit the needs of your customers. With the inclusion of our complete packaging solutions including bottles with lid closures, sachets, stick packs and zip-seal bags, clients can receive a complete product that is ready for order fulfillment. If you are interested in the vitamin manufacturing services we offer, please contact us today!