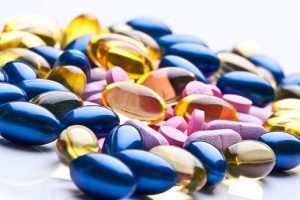 Many consumers are making a conscious shift in their dietary choices and converting to a plant-based lifestyle has become more popular than ever before in recent history. Fortunately, this has created new trends that supplement brands can capitalize on when developing their new encapsulated products to not only improve marketing but allow more consumers access to innovative and accommodating products. In this article, we will define what vegetable capsules are and the unique benefits they can provide to your supplements.
Vegetable capsules were designed as an alternative to gelatin capsules for individuals that are unable or unwilling to eat meat or meat products. This can stem from environmental concerns ethical concerns or even religious concerns. According to recent data from 2017, the vegetarian and vegan market grew by nearly 8.1% and total sales surpassed over $3 billion. These numbers alone make the need for vegetable capsules a much-needed change from traditional animal-based ingredients.
Many different materials can be used to create vegetable capsules; however, they all typically stem from some form of vegetable cellulose. A common source material is Hypromellose which is derived from trees like firs, spruce or pine. Because it is sourced from a renewable resource, this makes it an easy alternative to animal gelatin to source in a variety of temperate zones or climates. One added benefit is that Hypromellose may also aid in the timed release of ingredients because of it's other use as a binder or coating.
Because they are tasteless, vegetable capsules are hard to distinguish against their animal-based counterparts. Any of the quality that you expect from gelatin capsules can also be expected from vegetable-based alternatives; however, the ingredients inside are what truly matter and when they are released. If you are interested in accommodating everyone with vegetable capsules for your products, the team at JW Nutritional is here to help. No matter what your encapsulation needs are, we have the equipment and knowledge to meet your capsule manufacturing needs.
Why JW Nutritional for Supplement Manufacturing?
JW Nutritional can manufacture a wide variety of supplements to suit the needs of your customers. With the inclusion of our complete packaging solutions including bottles with lid closures, sachets, stick packs and zip-seal bags, clients can receive a complete product that is ready for order fulfillment. If you are interested in the vitamin manufacturing services we offer, please contact us today!