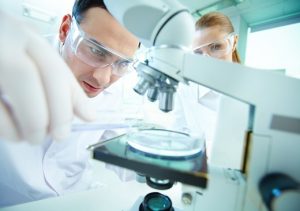 If your brand doesn't use a "proprietary blend" in its formula, there's a good chance that you are transparently showing any excipients that may be listed on the supplement facts panel on your products. While considered inactive ingredients, supplement excipients may be categorized under different designation types including coating agents, flavoring agents, lubricants, binders, fillers, diluents or disintegrates. But what exactly does this mean for the supplement as a whole and what role do excipients actually play? Keep reading to find out!
As the shift to a more health-conscious approach to supplement manufacturing becomes standard, many brands and the audiences they sell to are looking for clean products that don't have unnecessary fillers. While there is likely a multitude of filler ingredients that likely aren't required for the process, others are vital for improving shelf life or helping to keep the active ingredients stable. But how do you know what to avoid and what to allow as a supplement excipient?
Standard supplement excipients include natural flavoring that helps mask unpleasant tastes that may accompany a supplement in its raw form while disintegrates are used to make the tablet, powder or other supplement form dissolve in water. With the wide variety of product types available on the market, you can imagine it might be tricky to pick-and-choose which excipients you are comfortable with as a whole and, instead, you should focus on a per-product-type basis for the best results.
Working with an experienced and knowledgeable supplement manufacturer can ensure that you aren't receiving products for your brand that contain unwanted fillers or excipients that are unnecessary. JW Nutritional can help you improve or enhance a current formula. No matter what your needs are for your project our scientists will work with you to get the formula exactly where it needs to be, guaranteed. Let us help you create a transparent product formula that modern consumers will appreciate.
Why JW Nutritional for Supplement Manufacturing?
JW Nutritional can manufacture a wide variety of supplements to suit the needs of your customers. With the inclusion of our complete packaging solutions including bottles with lid closures, sachets, stick packs and zip-seal bags, clients can receive a complete product that is ready for order fulfillment. If you are interested in the vitamin manufacturing services we offer, please contact us today!