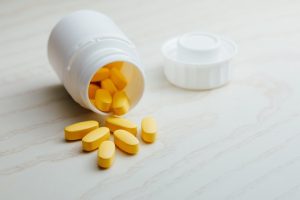 While a fairly recent movement, the growth of nutraceuticals has made a positive impact on the health industry in recent years. And, although the definition of nutraceuticals may vary worldwide, they are all generally considered products that have a positive impact on the user's health. In this article, we will look at what nutraceuticals are and some of the ways they might help improve the overall wellbeing of the person using them.
Originally defined in 1989 by Dr. Stephen DeFelice, the growth of the nutraceutical industry has remained fairly constant in conjunction with the supplements industry. While both types of products are similar, they are often regulated by different sets of rules when compared to other food products. The important thing to note, however, is that to be a nutraceutical, the product will generally have a specific aim or purpose like improving gut health or providing anti-aging benefits.
Unlike supplements that are designed to provide a performance boost or meet dietary goals, nutraceuticals can take on a variety of forms and when taken regularly should provide a positive impact on your overall wellbeing. Because this approach to nutrition is incredibly customizable, personalized products to meet the individual needs of a user make them a convenient and easy nutritional supplement to add to your daily routines or regimens.
Any nutraceutical product can often be grouped into a related category including dietary supplements, medicinal foods or functional foods. As you might imagine, this means that nutraceuticals may be as simple as a pill or encapsulated powder but can also look like actual food or may be food that has been fortified with other ingredients to improve overall health or provide other benefits. No matter what product you may be looking for, finding a great nutraceutical manufacturer is critical for continued success.
JW Nutritional can custom manufacture many types of nutritional products, such as vitamins and supplements, as well as functional foods and pet nutrition products. With our state-of-the-art manufacturing equipment, many different orally delivered product types are possible. Before you partner with a different manufacturer, let us give you a fair and honest quote to start your business or expand it to new markets. Click the link below to get started!
LEARN MORE ABOUT NUTRACEUTICAL MANUFACTURING
Why JW Nutritional for Supplement Manufacturing?
JW Nutritional can manufacture a wide variety of supplements to suit the needs of your customers. With the inclusion of our complete packaging solutions including bottles with lid closures, sachets, stick packs and zip-seal bags, clients can receive a complete product that is ready for order fulfillment. If you are interested in the vitamin manufacturing services we offer, please contact us today!