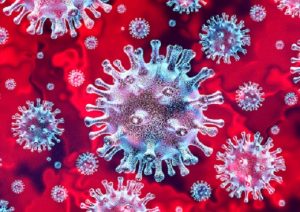 In recent weeks, the spread of COVID-19 across the United States and the world as a whole has led many different supplement brands to start promoting their products as wellness options that may provide benefits to fight this virus. However, because we are only just starting to understand the pathways used and the impacts that coronavirus has, brands need to avoid selling false hope or misguiding consumers about the support that their products may provide. Now more than ever, every supplement brand must take the initiative to avoid COVID-19 claims to allow the FDA to focus its efforts where they are needed.
During this uncertain time for businesses, we understand how important it is to ensure that your supply chain and ability to sell products remain unaffected. For this reason, JW Nutritional continues to provide the same supplement manufacturing services our clients have come to expect while also integrating new safeguards to ensure that no contamination of products occurs. Although this situation is currently in flux, we do not foresee interruption in our supply chain and will continue to help our clients fulfill any orders they may need to the best of our abilities. However, we will continue to monitor ongoing developments and will update our protocols and policies as necessary.
While this time may be challenging for both brands of the supplement industry and the manufacturing partners they choose, it is our combined dedication and ability to overcome obstacles that have made it possible for exponential growth in the past decade. Finding new ways to reach your customers while protecting you and your employees from the dangers of COVID-19 is essential for continued success in the current economic climate. As a trusted supplement manufacturer, the team at JW Nutritional will continue to work as hard as possible to help ensure supplement brands have the resources and products they need to retain crucial sales at the current time.
Why JW Nutritional for Supplement Manufacturing?
JW Nutritional can manufacture a wide variety of supplements to suit the needs of your customers. With the inclusion of our complete packaging solutions including bottles with lid closures, sachets, stick packs and zip-seal bags, clients can receive a complete product that is ready for order fulfillment. If you are interested in the vitamin manufacturing services we offer, please contact us today!