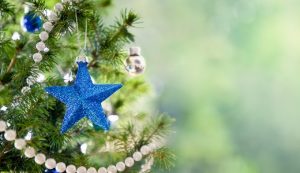 With 2020 quickly approaching, many entrepreneurs are beginning to make their dream of being a business owner a reality. For those looking to break into the supplement industry as a new business this Christmas, there's never been a better time to invest in private label supplements. In this article, we will explore some of the ways you can build your business this Christmas by working with a qualified private label supplement manufacturer.
Variety is often considered the spice of life and, as one of the leading private labelers in the USA, JW Nutritional is here to help sprinkle some seasoning into your life. As a complete line of turn-key supplements, we are able to ensure that any supplement business has access to the products their line needs to have to remain successful in a crowded and competitive market. JW Nutritional offers an extensive line of the most popular products available that are pre-tested for compliance and quality.
If you are ready to start your own supplement business in 2020, having your products planned prior to Christmas is critical to ensure you are making the most of the initial year of operation. Through private labeling, companies can build their product catalog and offer variety to customers. By cutting out product formulation and manufacturing, private labeled products tend to be more affordable for both the business and their end consumers.
No matter what products you are looking for, the team at JW Nutritional likely already has a private label version available to help build your supplement business. As a trusted supplement manufacturer, we are committed to providing only the best products possible by maintaining a strict vendor program to ensure high-quality ingredients are used at all times. If you are interested in building your product lines quickly our private labels supplements are here for you!
LEARN MORE ABOUT PRIVATE LABEL SUPPLEMENTS
Why JW Nutritional for Supplement Manufacturing?
JW Nutritional can manufacture a wide variety of supplements to suit the needs of your customers. With the inclusion of our complete packaging solutions including bottles with lid closures, sachets, stick packs and zip-seal bags, clients can receive a complete product that is ready for order fulfillment. If you are interested in the vitamin manufacturing services we offer, please contact us today!