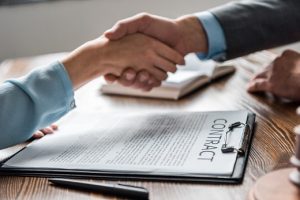 Commonly referred to as cGMP, current Good Manufacturing Practices are a set of regulations created by the United States FDA as a reaction to the Federal Food, Drug and Cosmetic Act. Under these regulations, manufacturers are more likely to avoid contamination, formulation issues and other common mistakes that may occur. In this article, we will look at some of the reasons that partnering with a supplement manufacturer that has cGMP certification is important.

cGMP Certification requires a manufacturer to maintain a record of cleanliness, provide documentation for ingredients or manufacturing processes, verify employee qualifications and handle complaints effectively. Unfortunately, failure to comply with these regulations can result in devastating consequences ranging from product seizures or steep fines to prison time. This is taken seriously because it ensures consistent quality and overall safe products for consumers.

Because cGMP certifications are provided by NSF® International, clients are able to review the certifications that a potential supplement manufacturer has achieved prior to signing a contract. This can help mitigate the chances of your products being lost or seized due to contamination or improper manufacturing practices. Any reputable manufacturer should also have its own listing through NSF® International that proves they are actively staying in step with supplement manufacturing regulations.

The success you have as a business will ultimately depend on the supplement manufacturer that you choose to partner with. Knowing that they have established and maintained these certifications will ensure that you are able to continue to sell your products and don't run into any issues that could become costly or inevitably shut down your business. If you are ready to get started, JW Nutritional is the perfect partner. No matter what your needs might be!
Why JW Nutritional for Supplement Manufacturing?
JW Nutritional can manufacture a wide variety of supplements to suit the needs of your customers. With the inclusion of our complete packaging solutions including bottles with lid closures, sachets, stick packs and zip-seal bags, clients can receive a complete product that is ready for order fulfillment. If you are interested in the vitamin manufacturing services we offer, please contact us today!