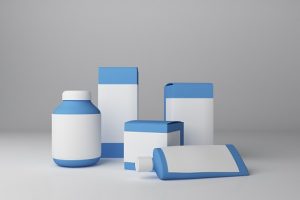 In the supplement world, most businesses want to create their own unique formulas to provide something new and exciting to potential customers and differentiate their products from competitors. Unfortunately, many of the staple products that consumers buy have little room for formula improvement and creating a new formula can be very costly. To help create a basic line of supplements that can be expanded upon with future custom products, you may consider white label supplements. Let's look at some of the reasons they may be right for your brand.

You Want a Strong Foundation
In modern times, most people will tend to get all of their supplements from a single provider if they are available because they have developed a trust in that brand. However, to capitalize on this, supplement lines have to have all of the essential products that consumers are looking for like protein powders, pre-workout or BCAAs. By investing in white label supplements, you can quickly build a strong foundation for your product lines and then put more effort into innovative products that serve a specific purpose.

You Need New Customers
The more products you have, the more likely you are to offer a supplement that a potential customer is actively searching for. Once they have tried your product and determine it is the right fit for them, they will likely research other supplements you provide that may benefit them, further establishing a relationship with them. Even better, white label supplements provide unmatched consistency to ensure the product is the same each time they buy it.

You Need to Cut Costs
Custom supplements can be expensive as you do your own research and development or outsource it to another team. When you invest in white label supplements, you are able to cut out the guesswork and get a product without the associated costs that come with product formulation. All you have to do is choose the product you want, create the branding and start marketing it. This ensures start-up costs are kept to a minimum.

You Don't Meet Minimum Order Quantities
While JW Nutritional offers some of the lowest minimums in the industry, we know not everyone needs the amount of product this can typically include. As an alternative option, white label supplements are ordered by the case to provide a much smaller amount of product with each order. When you run out, all you have to do is reorder and your product will arrive at your facilities shortly after.
LEARN MORE ABOUT WHITE LABEL SUPPLEMENTS
Why JW Nutritional for Supplement Manufacturing?
JW Nutritional can manufacture a wide variety of supplements to suit the needs of your customers. With the inclusion of our complete packaging solutions including bottles with lid closures, sachets, stick packs and zip-seal bags, clients can receive a complete product that is ready for order fulfillment. If you are interested in the vitamin manufacturing services we offer, please contact us today!