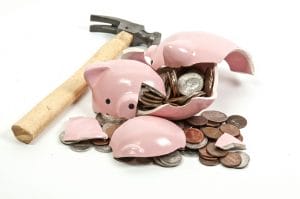 If you are ready to start your own supplement business but don't want have the resources to facilitate a large, custom product run, there are many reasons that working with a private label supplement manufacturer may be your best option. Private labeling is a fast, safe and effective way to begin selling products and we have made it very easy and versatile with our private labeling line. If you are looking for private label supplements with low minimum orders, JW Nutritional is ready to help you get started.
Unlike custom formulas that require a large product run, private label supplements are ordered by the case. At JW Nutritional, all of our private label supplements are packaged in a case of 12 units and multiple cases can be ordered to facilitate the amount of product you need. This allows new supplement lines to test out products with their audiences and increase their revenue before committing to a large product run. While the cost per product may be slightly higher when investing in low minimum private label supplement, the money saved on avoid excess product can easily be diverted into advertising and marketing.
Private label supplements with low minimum orders provide start-up companies a stable foundation to generate capital that can later be used to refine a formula for more impact on the market. If you are just getting started, private label supplements are likely the easiest way to break into the industry. By keeping minimum order counts to a minimum, our commitment to helping entrepreneurs get started in the supplement industry has never been stronger. If you would like to learn more about the supplements we have available, contact us to obtain an updated pricing sheet.
LEARN MORE ABOUT PRIVATE LABEL SUPPLEMENTS
Why JW Nutritional for Supplement Manufacturing?
JW Nutritional can manufacture a wide variety of supplements to suit the needs of your customers. With the inclusion of our complete packaging solutions including bottles with lid closures, sachets, stick packs and zip-seal bags, clients can receive a complete product that is ready for order fulfillment. If you are interested in the vitamin manufacturing services we offer, please contact us today!