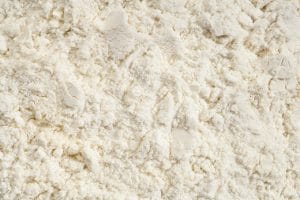 There are many different factors that contribute to a successful powder supplement formula. As one of the top supplement manufacturers in the United States, JW Nutritional is committed to providing premium powder manufacturing services. Whether you are looking for a pre-workout formula or a BCAA blend, we are here to help. Here are some of the benefits of partnering with JW Nutritional for your premium powder manufacturing.

Quality Ingredients
No matter what your finished product is, neglecting to use high-quality ingredients will ultimately keep your product from being successful. Even if your product tastes great, you won't have many repeat buyers if it doesn't do what it is supposed to do. No matter what powder product you are hoping to send to market, we can help ensure that your formula only uses quality ingredients to achieve their intended result.

Flavor Development
Having a powder product that tastes great is one of the easiest ways to build a loyal following. The expert Research and Development team can mask the existing flavors that come from any minerals, herbs, amino acids or other ingredients that are in your formula with great flavor profiles. No matter what flavor you can dream up, we have the knowledge and experience to make it a reality.

Automated Packaging
If a supplement manufacturer has to send your products to another location for packaging, there will likely be a lot of chances for that product to become contaminated. To avoid this, JW Nutritional utilizes automated packing lines to create your product from start to finish in our own facilities. We have access to a wide variety of packaging types from sachets to tubs. Let us find the perfect fit for your individual needs.
LEARN MORE ABOUT PREMIUM POWDER MANUFACTURING
Ready to Get Started?
No matter what product you are hoping to add to your existing or new supplement line, JW Nutritional is here to help! With a wide variety of private label sports supplements ready for your branding, it has never been easier to break into this growing industry. Ready to get started? Give us a call at (214) 221-0404 or contact us today!