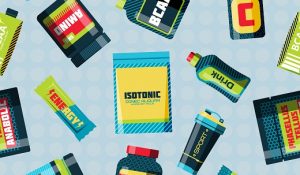 The supplement industry is constantly growing to accommodate the wide variety of needs faced by athletes, bodybuilders and many more. Even if a hot product exists on the market already, supplement lines may be adding the product to their catalog to take their fair share of the market and better serve their customer bases. While consumers will see the finished product, what's the best way to launch a new sports supplement?
Perfect Your Formula
No matter what product you are hoping to launch, perfecting the formula of your new sports supplement is critical. This will not only make the manufacturing process easier, it will ensure your finished product is exactly what your customers are looking for. Having trouble getting the right mix of ingredients? Try private labeling your new product if a formula already exists through your manufacturer.
Invest in Marketing Materials
Once your order has been placed with a manufacturer, it is important to begin creating your marketing materials. Make sure you don't over promise on the effects of the supplement and back all of your marketing materials with actual studies whenever possible. If you are an eCommerce seller, prepare your product descriptions and images for online sale and set your pricing accordingly. The key is to make sure once the product is ready to launch, there will be no unforeseen issues.
Get the Word Out
Prior to launch day, you should be getting your customer base excited about the product you are about to launch. Realistically, you should be spending a few weeks prior to launch utilizing your marketing materials on social media, at trade shows and anywhere else that you have a listening ear. If your line sponsors athletes, getting them to help get the word out about your new sports supplement can also expand your reach.
Ready to Get Started?
No matter what product you are hoping to add to your existing or new supplement line, JW Nutritional is here to help! With a wide variety of private label sports supplements ready for your branding, it has never been easier to break into this growing industry. Ready to get started? Give us a call at (214) 221-0404 or contact us today!