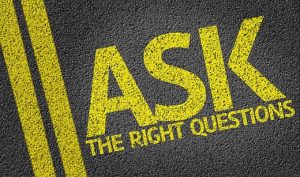 The nutraceutical and nutritional supplement industry has grown exponentially in recent years. As the industry continues to grow, more entrepreneurs and existing business owners will continue to search for the perfect supplement manufacturer for their own products. However, not all supplement manufacturers are created equal.
With so many supplement manufacturer options available, how do you know which one best suits the needs of you? To figure this out there are some steps and research that must be done before production can begin on your next product. Here are the questions you should be asking YOUR potential supplement manufacturer.
How Long Have You Been Manufacturing Supplements?
The longevity of a business is usually a good starting point for determining whether a supplement manufacturer, or any business, is right for you. By standing the test of time, a company can gain the knowledge and skills necessary to exceed your expectations. JW Nutritional was started in 2004 and has grown into a worldwide company.
What Certifications Have You Obtained?
In any manufacturing industry, certifications are incredibly important to ensure the best finished product. There are many different certifications that can be found with supplement manufacturers but FDA and GMP certification are generally the most important. JW Nutritional has obtained both certifications to help ensure your products are in good hands.
How Are Your Ingredients Sourced?
Though every supplement manufacturer is different, JW Nutritional takes great pride in our selective vendor program. This not only ensures you get the highest quality ingredients but prices also remain affordable for you and your target markets. Every ingredient we utilized is stored under the proper circumstances for the highest quality finished product possible.
What Types of Supplements Can You Manufacture?
A great supplement manufacturer will have the ability to create a wide variety of product forms to meet the needs of their clients. With two facilities in the Dallas-Fort Worth Metroplex, we are able to house state-of-the-art equipment to provide a wide variety of product forms. These include powders, capsules, tablets and much more!
Do You Offer Any Other Services?
As the needs of the supplement industry have changed, so have the services offered by supplement manufacturers. In most cases, additional services are available to enhance your brand and market viability. Some of the other services JW Nutritional offers include packaging, label design and order fulfillment.
Why JW Nutritional?
We started out very small and only manufacturing protein blends for our clients. JW Nutritional has grown into capsules, tablets, and flavored powders for sports supplements, weight loss, and general health products. Due to our humble beginnings, we value every aspect of the process for product development no matter how big or small the order is. Feel free to contact us today and we will show you the dedication, knowledge and professionalism of our JWN staff and fully overview our private label solutions.