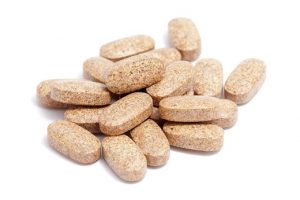 In recent years, the demand for high-quality nutritional supplements has risen exponentially. Vitamins have long been one of the most sought after supplements to help bridge any nutritional gaps that anyone from a normal individual to a storied athlete may have. But how do you find a reputable vitamin manufacturer for your product lines?
Many big box stores have utilized private label vitamins to help boost their product availability and control costs. This process involves taking preformulated vitamin mixtures and branding or marketing them as your own. As a reputable vitamin manufacturer, JW Nutritional provides high-quality ingredients to achieve a superior product for both our clients and the end consumer.
Vitamin Manufacturer Ingredients
The quality of the ingredients included in your vitamin formula, as well as the dosing, is important in creating the most efficacious product possible. To help ensure these standards are met, JW Nutritional employs a very selective vendor program to help maintain quality standards and reduce costs for our clients. This quality will not only benefit your brand image but your consumers as well.
Available Vitamin Types
Vitamins can come in a wide variety of delivery types. Currently, JW Nutritional can help perfect your vitamin formula into a capsule, powder or tablet form. If you are unsure of which would work best for your needs, our industry experts can give you the pros and cons of each type to help you make an informed decision.
Vitamin Manufacturer House Blends
To help reduce costs and turnaround times, many reputable vitamin manufacturers will provide clients the option to utilize a house blend. Currently, JW Nutritional provides two house multivitamin and multimineral blends. As an added bonus, if you would like to include more ingredients into our house blends, our formulators can help perfect the formula for you.
Why JW Nutritional?
JW Nutritional can manufacture a wide variety of vitamin and multivitamin products to suit the needs of your customers. With the inclusion of our complete packaging solutions including bottles with lid closures, sachets, stickpacks and zip-seal bags, clients can receive a complete product that is ready for order fulfillment. If you are interested in the vitamin manufacturing services we offer, please contact us today!