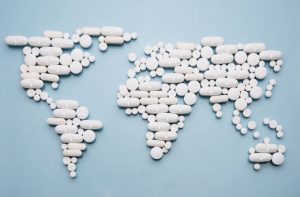 Finding the right supplement manufacturer for your needs can often seem like a daunting task. With the wide variety of companies available, how do you know which one is right for you? Whether you are looking for private label protein powder or developing a new and exciting athletic supplement, there are certain characteristics you should look for in a supplement manufacturer.
If you are starting a supplement line for the first time, it can be challenging to find a manufacturer that meets your specific budget and needs. For this reason, JW Nutritional provides some of the smallest order runs in the business. Here are questions you should be asking your potential supplement manufacturer.
Good Manufacturing Practices Certification
Supplement manufacturers are bound by laws that dictate the standards they are required to follow. To help combat the growing problem of inadequate manufacturing options, the FDA created a third-party verification titled GMP compliance. This certification is provided through either NSF International or Natural Products Association (NPA). JW Nutritional is proudly FDA registered and NSF certified.
Order Minimum Requirements
In most cases, the supplement manufacturer you choose will have an order minimum requirement to begin work on your supplement. This can range anywhere from a minimum or 1,000 or far more. For a start-up company, this isn't always a feasible option. As a supplement manufacturer, JW Nutritional has some of the lowest minimum order requirements in the business to help start-ups begin their journey in the supplement industry.
Research and Development Access
Most new supplement manufacturers will have a research and development team to help work out the problems in your formulation to provide maximum efficacy and effectiveness. By utilizing a research and development team, customers are likely to be more likely to be receptive to your product. JW Nutritional's research and development team can help ensure your product is the best it can be.
Packaging and Fulfillment Options
Most new start-ups will often request help with both the packaging of their products and establishing unique, exciting branding. The experts at JW Nutritional can help determine the most effective packaging for your product and has partnerships to help assist you in developing effective branding. As a supplement manufacturer, we also have partnerships to help with order fulfillment and storage.
Why JW Nutritional?
JW Nutritional can create custom formulas for our clients. Depending on the process and whether we are bringing in new ingredients, creating custom formulas in the R&D stage can take anywhere from one week to one month. That includes theoretical development, quoting, making test batches and scaling up the test batches when necessary.
Call us at (214) 221-0404 or contact us today to get started!