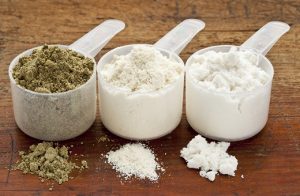 Not all business owners in the supplement industry have the time to develop new and exciting products on a consistent basis. For this reason, JW Nutritional offers pre-formulated supplement mixtures as private label options. Here are some reasons to utilize pre-formulated supplement mixtures for your brand.
FDA Compliance
When dealing with any consumable product, especially nutritional supplements, it is important that your manufacturer operates under FDA-compliant processes. Both JW Nutritional facilities are FDA compliant and have GMP certification from NSF, allowing you to sell these pre-formulated supplement mixtures in major retail locations.
Pricing Control
When you invest in pre-formulated supplement mixtures through JW Nutritional's private label services, you have the ability to set the pricing for your individual products. This can help new supplement line owners break into the market and offer affordable alternatives to expensive supplements. Full control over pricing can also help individuals determine the best costs to sell their products to retain or increase profits.
Premium Quality
JW Nutritional is committed to sourcing the best, high-quality ingredients possible in the supplement industry. Our clients and their customers have grown accustomed to the consistent premium quality supplements we manufacture. For this reason, our pre-formulated supplement mixtures are manufactured to uphold these same stringent standards.
Full-Service Options
To make the whole process easier, clients that take advantage of our pre-formulated supplement mixtures also have access to great design and distribution services. We have developed several local partners to ensure your products look great, are stored properly and make their way to your customers on time. If you are interested in any of these options, please see our design and fulfillment pages.
We hope this article has helped explain how pre-formulated supplement mixtures may be a good fit for your business. If you are ready to get started, please contact us today! We look forward to helping you expand your business.