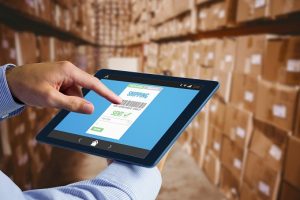 When you start your own supplement line it can be hard to get your products in front of customers and provide the best shipping experience possible. For this reason, more and more supplement line owners are utilizing order fulfillment options to streamline the process. This can not only provide a great experience for your customers but also expand your market and available time to focus on new, innovative products.
When you partner with an order fulfillment provider, you are investing in the customer service of your own business. Doing so ensures your products are packed properly and shipping rates are kept at a minimum. Adding value not only to your customers but to your businesses bottom line. There are many different benefits that can be achieved by utilizing the order fulfillment options available through JW Nutritional.
Aside from drop shipment services, supplement line owners can benefit from increased warehouse space. It can be hard to find the appropriate storage options to prolong the shelf-life of your products and ensure your products are being rotated properly. Partnering with an order fulfillment provider can help minimize this risk and the potential loss of products.
Most order fulfillment providers will also provide their clients with up-to-the-minute inventory updates to ensure their products are never out of stock. This can ensure your products are being shipped efficiently and will quickly reach your customers. This attention to customer service can help propel your business to the next level with minimal effort from the supplement line owner.
To help you achieve this JW Nutritional has partnered with Midwest Logistics. The central location of this order fulfillment provider makes shipping quick and easy. By adopting modern business philosophies and focusing on superior service, you can rest easy knowing your products are in good hands always.
---
If you are interested in starting your sports nutrition line or need custom supplement manufacturing services, JW Nutritional would be happy to help you! With two facilities encompassing over 120,000 square feet within the Dallas-Fort Worth metroplex, we can ensure fast shipping and reception of incoming ingredients and outgoing completed orders. To get started, contact us or call us at (214) 221-0404 today!