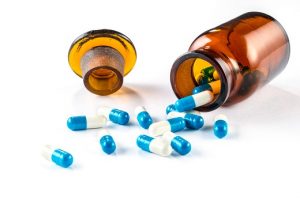 There are many advantages to utilizing capsules for the delivery of your supplement formula. JW Nutritional provides superior capsule manufacturing services for supplement and ingredient encapsulation. The following reasons are why you should utilize JW Nutritional for your capsule manufacturing needs.
Cutting Edge Equipment
JW Nutritional utilizes a medium-sized mixer to perfectly blend your ingredients for consistency and easier encapsulation. Upon the successful completion of mixing your target ingredients, we will utilize one of two capsule manufacturing machines. Our encapsulation machines can fill between 700 and 2000 capsules each minute, dependent on the order size.
No Guesswork
The research and development team at JW Nutritional has years of experience in creating the best capsule based products on the market. This can help you take the guesswork out of determining the most efficient formula and ideal fill weights. Regardless of your capsule manufacturing needs, we can ensure a superior finished product.
Capsule Variety
If you need special requirements for your capsule manufacturing needs, JW Nutritional likely has you covered. For instance, if you are in need of special vegetarian capsules, we can do that. Currently, we provide bovine/porcelain gelatin, bovine gelatin, Vcaps®, Vcaps® Plus and DRcaps® giving us some of the most versatile capsule options in the business.
Affordability
Depending on where you have your capsule manufacturing needs fulfilled, the price can become a serious issue. JW Nutritional understands the need for growth in the supplement industry and actively works to keep costs down to facilitate it. We are committed to the best customer service in the business and an affordable, superior product quality.
If you have any questions about our encapsulation services, please feel free to contact us. We look forward to assisting you in the decision to utilize our capsule manufacturing capabilities. Let us show you the JW Nutritional difference!
---
If you are interested in manufacturing your pre-workout supplement or need custom supplement manufacturing services, JW Nutritional would be happy to help you! With two facilities encompassing over 120,000 square feet within the Dallas-Fort Worth metroplex, we can ensure fast shipping and reception of incoming ingredients and outgoing completed orders. To get started, contact us or call us at (214) 221-0404 today!