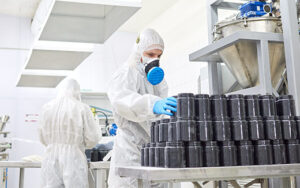 Many people who work out find it challenging to get and remain active, and the usual culprit is the lack of energy. To get the extra energy boost needed for exercising, many people go for a pre-workout supplement. With numerous supplements available on the market with each having numerous ingredients, it may be confusing to determine which pre-workout supplement will work for you and which formula is the most effective and sought-after. Since pre-workout and energy supplements have continued to gain immense popularity, it is a great idea to add them to your private label list of products. The next step is getting manufacturing specialists who can get you the formulation best fitted for your industry.
Choosing the Right Manufacturing Company
Manufacturing any product is no mean feat. It needs the right equipment and experience, and knowledge about the process. To get the right product, you need to use the right ingredients and formulation, which only a specialist company can fulfill.
Why You Should Consider JW Nutritional, LLC
JW Nutritional, LLC is among one of the best supplement manufacturing companies in Dallas. Over the years, we have accomplished to make a lot of pre-workout and energy supplements.
We have extensive experience in making the formulation and also making these supplements taste great. We always assure you of a premium product that doesn't have any moisture or clumping issues. Here [2] are some of the reasons why you should trust us to manufacture pre-workout and energy supplements for your private label.
Versatile Supplement Options
We have the skills and machinery to manufacture a wide range of supplement types as per your needs and preferences. Regardless of how complex the formulation seems, we will make your sports nutrition supplement a reality.
Top-Notch R&D Services
We have an experienced research and development team that is proficient at choosing the right powder flowability, proper fill weight, anti-caking, odor-concealing, and any other serious concerns. With our high-grade equipment, we will affordably and efficiently deliver your product, ensuring that it is of the highest quality.
Comprehensive Design Solutions
Regardless of having a superb product, you still need to get a superior packaging design that is bound to capture your potential customers' attention. JW Nutritional can direct you to exceptional graphic artists who can deliver a unique design to help you launch your product line.
Even if you choose to use your preferred designer, you can work with our quality assurance team to review your labeling to ensure that it is compliant with the FDA. We offer this as a complimentary service.
Affordable Supplement Manufacturing Service
JW Nutritional offers affordable sports nutrition supplement manufacturing services to help the high demand of the supplement industry. When you choose us to manufacture your pre-workout and energy supplements, we promise to offer you the best customer service and deliver high-quality products that customers will love and keep coming back for more. You can contact us today for a quote and you will see how affordable our sports nutrition supplements manufacturing services are.
Get Your Supplement Formulation Today
You don't have to look any further for a pre-workout and energy supplement manufacturer. JW Nutritional will handle all your manufacturing needs so that you just have to concentrate on marketing your finished products. Call us today for a quote.
Ready to get started on your formulation or custom product? Click the link below to find out what is possible!
Why JW Nutritional for Supplement Manufacturing?
JW Nutritional can manufacture a wide variety of supplements to suit the needs of your customers. With the inclusion of our complete packaging solutions including bottles with lid closures, sachets, stick packs and zip-seal bags, clients can receive a complete product that is ready for order fulfillment. If you are interested in the vitamin manufacturing services we offer, please contact us today!