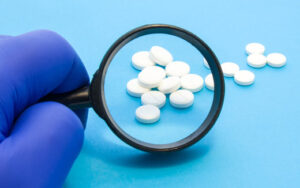 Are you considering starting a supplement line? Among the things at the top of your list should be choosing the right supplement manufacturer. When it comes to that, you need to consider manufacturing creditability.  company that you can trust to deliver the best products for your brand. One such brand is JW Nutritional, and here is why you should trust us with your supplements manufacturing.
Extensive Experience
As an experienced supplement manufacturer, we have streamlined the processes and procedures that we use to receive and fulfill orders. We do extensive research on the specific supplement before developing its formulation and then manufacture the product according to the customers' requirements and specifications.
We include our customers in every step to ensure that we don't miss any details. Our reputation lies in our razor-sharp attention to detail and exceptional customer service. We will keep our communication channels open so that you can discuss any issues or concerns you may have.
If it is your first time selling supplements, our professional staff guides you through the various decisions regarding choosing, manufacturing, creating, and marketing a supplement.
Certifications
The next thing you should consider is certifications. Is the company certified to manufacture supplements? What certifications does it hold? These are some of the questions you need to ask yourself before hiring them.
Here are some of the important certifications that JW holds.
FDA: We are an FDA-registered company, which means that we are regulated by FDA. The same body also certifies both our dietary ingredients and ready dietary supplements to ensure that they are safe for human consumption and to be put on the market. Every supplement manufacturing company is mandated by law to be registered with the FDA.
UL Certification: This is a third-party accreditation certificate that offers assurance that a certified material, product, service, or component complies with the requirements of the referenced standard. JW is certified, meaning that we apply and submit information, get our products evaluated, have our products tested in a lab, and our manufacturing facility gets inspected. All our manufactured products are also confirmed, sampled, and the test results reviewed. We sign contracts, have annual plant inspections, get our products listed, and retested.
Natural Products Association Membership: JW is a Natural Products Association (NPA) member, which means that we are certified and dedicated to manufacturing natural products, including supplements. If you are looking for organic products to add to your supplement line, you can trust us to deliver.
Good Manufacturing Practice (GMP) Certification: The certification is given to companies that have shown consistency in producing high-quality products. Once a company passes the GMP certification, it means that it follows the set production guidelines, including training staff, having the right premises, and sourcing the right raw materials, among other aspects. GMP certification is provided by companies such as the National Sanitation Foundation (NSF), which provides the certification to dietary supplement manufacturers such as JW. The certification shows how compliant we are since we get audited, provide detailed documentation, and our laboratory testing is verified before we can get this certification.
Get Your Supplements Now
Armed with experience and all the above certifications, there is no doubt that JW Nutritional should be your company of choice when it comes to a supplements manufacturing company. Get in touch with us today so that we can discuss the products you need to add to your supplement line.
Ready to get started on your formulation or custom product? Click the link below to find out what is possible!
Why JW Nutritional for Supplement Manufacturing?
JW Nutritional can manufacture a wide variety of supplements to suit the needs of your customers. With the inclusion of our complete packaging solutions including bottles with lid closures, sachets, stick packs and zip-seal bags, clients can receive a complete product that is ready for order fulfillment. If you are interested in the vitamin manufacturing services we offer, please contact us today!