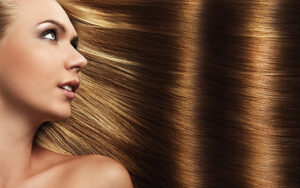 Have you considered getting into the hair growth supplement business and don't know where to start? Don't worry. This article will offer you the ins and outs of running such a business.
There is always a huge demand for hair growth supplements, and so, finding customers should not be your biggest worry. Here [1] is how to go about it.
Get the Right Licenses
The first thing you need to consider is getting the right license to run such a business. failing to do so could land you in trouble with the authorities and risk having your business closed or paying a hefty fine or both.
Get the Right Machinery
You need to buy the right machinery for the processing. Some of them include a mixing tank that is equipped with a stirrer, a sealing machine, a filling machine, a dryer filter press, a bottle washer, and testing equipment consisting of the necessary equipment. You should also have glass bottle containers for pouring the oil.
You Need Manpower
Your manufacturing business cannot be a one-man company. Making hair stimulating and hair growth products requires different skills and expertise which you may not have. You need to hire [2] manpower from experienced people. If you want to do it small scale, you should hire at least two workers. However, for a medium-sized business, the minimum number of workers you should hire is five.
Develop a Marketing Strategy
You need to create a solid marketing strategy if you wish to get your products moving. Don't wait until you already have overflowing products to start marketing them. You can make a few bottles and market them to your family and friends to get their feedback. That way you can determine what you need to improve on.
Once the products are ready for the market, you can start heavily marketing them on social media to maintain a competitive brand. Social media is the easiest way to market your products. Also, market your products both online and offline.
Get the Raw Materials
You cannot start making any products without raw materials. These act as your base for your product quality. If you wish to produce high-quality products that will start selling right away, you need to get the best raw materials.
If you are looking for the best raw materials, look no further. JW has the best manufacturer lotions and liquids to help you produce the best hair growth products. The best part is that they can also help with the formulation. So, if you are new to making these products, you can trust JW to hold your hand by providing you with not only the raw materials but also the formulation.
Why Work with JW
Regardless of your order's size, JW pays the same attention to detail to every product to ensure that it meets the customers' needs. The company is committed to the well-being and health of the consumers, which is why they only use or sell premium ingredients. The best part is that you don't have to break the bank to afford JW ingredients.
Since they are a contract manufacturer, their goal is to become the industry leader in customer service and quality by offering you first-class products with a prompt turnaround time.
Contact JW today and enjoy working with a team of highly dedicated, knowledgeable, and professional staff. We will help you start and get your hair stimulating/growth products business going.
Ready to get started on your formulation or custom product? Click the link below to find out what is possible!
Why JW Nutritional for Supplement Manufacturing?
JW Nutritional can manufacture a wide variety of supplements to suit the needs of your customers. With the inclusion of our complete packaging solutions including bottles with lid closures, sachets, stick packs and zip-seal bags, clients can receive a complete product that is ready for order fulfillment. If you are interested in the vitamin manufacturing services we offer, please contact us today!