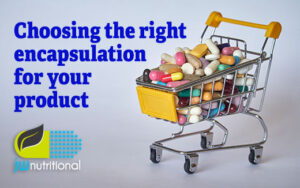 Encapsulation [1] entails incorporating enzymes, food ingredients, cells, and other ingredients in small capsules. You can use starches, fats, alginates, dextrins, and lipids as your encapsulating materials.
In most cases, hard gelatin capsule shells are made up of gelatin. Apart from gelatin, they may also have other materials such as colorants, plasticizer, preservatives, and opacifying agents. These are used to help in capsule formation or enhance their performance.
However, there are other agents you can use for encapsulation. If you are new to the process and need to know how to choose the right encapsulation, this article will help you.
Porcine/Bovine Gelatin
To get this type of gelatin, collagen is extracted from domesticated pigs and cattle. It is then partially hydrolyzed to produce the porcine/bovine gelatin that you can use for encapsulation.
Gelatin is mainly made up of protein that enzymes can easily digest in the intestinal tract allowing the active ingredient to get released and easily absorbed into a person's bloodstream.
You can develop the capsule's fill formulation to fulfill your customers' requirements and specifications. That is what formulation companies such as [2] JW Nutritional do too. Bovine/ porcine gelatin doesn't contain any risk of mad cow disease-transmitting pathogens. It is the most affordable encapsulation option due to the few dietary restrictions.
Bovine Gelatin
This kind of gelatin is derived from hydrolyzed collagen from domesticated cattle. They are 100% bovine gelatin and they also don't have any risk of mad cow disease transmission. Since these capsules don't have any porcine ingredients, they are considered halal compliant.
Veggie Gelatin
These are a relatively new encapsulation technology that uses animal-based gelatin capsules known as VCAPS. They have recently dominated the capsules industry. The gelatin is composed of inert vegetable cellulose, which means that they meet the highly-sought vegetarian standards. They don't contain fillers and binders that are used in the tableting process.
Why Trust JW Nutritional with Your Encapsulation
At JW Nutritional, we offer you superior ingredient and supplement encapsulation services at a pocket-friendly rate. We have an experienced research development team that is armed with years of experience reworking and improving formulas used in capsule-delivered supplements.
Our team uses cutting-edge manufacturing tools to ensure that we always deliver products that meet the quality and standards that your customers and the regulatory authorities expect.
When you make your capsule order, our team uses a medium mixer that helps effectively blend ingredients to prepare for encapsulation. Once we have the ingredients well blended, we proceed to use one of our encapsulation machines that can produce between 700 and 2,000 capsules per minute.
At JW Nutritional, we can help you by manufacturing your capsules with a wide range of capsule options depending on your preference. We take into consideration different colors and dietary options.
If you prefer, you can also choose to go with our complete packaging solutions. That way, we deliver a complete product that is ready to be rolled out to your customers. If you are interested in our [3] encapsulation services, get in touch with us today for a quotation.
Ready to get started on your formulation or custom product? Click the link below to find out what is possible!
Why JW Nutritional for Supplement Manufacturing?
JW Nutritional can manufacture a wide variety of supplements to suit the needs of your customers. With the inclusion of our complete packaging solutions including bottles with lid closures, sachets, stick packs and zip-seal bags, clients can receive a complete product that is ready for order fulfillment. If you are interested in the vitamin manufacturing services we offer, please contact us today!