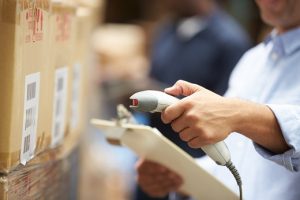 With holiday sales over and the start of a new year officially here, there's a good chance that you are looking for the best way possible to continue your momentum into the upcoming months. Last year, private label products had a strong showing with nearly $60 billion in supermarket sales alone. With this momentum in mind, how can you boost your private label supplement sales in 2020? Follow these tips to get started!
Determine What Your Customers Want
Before you can give your customers what they want, you have to determine what they are actually looking for in a product. By doing your research and creating a clear vision of the products that your biggest fans are searching for, you can then invest in those products to make a positive impact on your business' growth. If there is a private label supplement option available, don't be afraid to pursue it to get what you need quickly and affordably.
Enhance Your Online Marketing
If your business isn't currently taking advantage of digital marketing or the growth of social media, you are likely falling behind your competition. Getting started has never been easier and you could be building your following with a likes campaign or selling more products by sending your audiences to a landing page designed to create conversions. If you want to make the most of you private label supplement sales in 2020, online marketing is an absolute must.
Improve Your Customer Experience
In modern times, customers expect the best shopping experience possible and need the assurance that their problems will be taken care of if they arise. If you can't provide this, one of your competitors likely will be able to. Make improving your customer experience a resolution this year to ensure that you are left behind and your make a the most impact possible with your private label supplement sales.
Why JW Nutritional for Supplement Manufacturing?
JW Nutritional can manufacture a wide variety of supplements to suit the needs of your customers. With the inclusion of our complete packaging solutions including bottles with lid closures, sachets, stick packs and zip-seal bags, clients can receive a complete product that is ready for order fulfillment. If you are interested in the vitamin manufacturing services we offer, please contact us today!