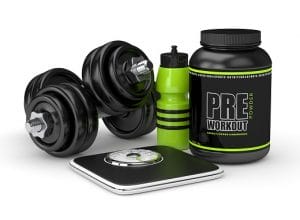 If you are looking to start your own supplement line, you probably have created a list of supplements that you are interested in including. While you may want to innovate and formulate your own unique, new products, there are some staple supplements that no sports nutrition brand should be without. When determining what to include in your supplement line, don't forget to keep these products in mind.
Protein Powder
Protein powder is hands down one of the most popular supplements to ever exist. In recent years it has become an important staple supplement for athletes as a post-workout shake or for dieters as a meal replacement option. Regardless of your reason for including protein powder, these staple supplements definitely shouldn't be overlooked when starting your own supplement line. Figure out what type of protein works best for your customer needs, the flavoring they want most and we can take it from there to give you a consistently superior protein powder.
Pre-Workout
You would be hard-pressed to find an athlete that doesn't use pre-workout regularly to fuel their workouts. There are many different ways you can choose to make your pre-workout formula and some don't even have stimulants included but rather focus on the "pump". No matter what formula you choose to invest in, don't let this critical supplement get left out of your upcoming lines.
BCAAs
BCAAs, or branched-chain amino acids, are a popular intra-workout or post-workout supplement that helps enhance protein synthesis. While BCAAs are still growing in popularity, they have become a valuable product to add you your supplement lines. Don't let this staple supplement fall through the cracks when planning your upcoming product launches.
Ready to Get Started?
No matter what product you are hoping to add to your existing or new supplement line, JW Nutritional is here to help! With a wide variety of private label sports supplements ready for your branding, it has never been easier to break into this growing industry. Ready to get started? Give us a call at (214) 221-0404 or contact us today!