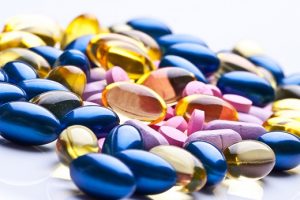 If you have researched supplement manufacturers recently, you likely have come across private label supplement services. In many cases, these manufacturers will provide a "house blend" of popular supplement types to help quickly and easily build your supplement lines as private label supplements. Here are some reasons you should consider utilizing private label supplement manufacturing for your supplement line.
Expand Supplement Lines – Private label supplement manufacturing is an easy way for business owners to expand their supplement lines to easily meet the product needs of their consumers. With a wide variety of supplement types and forms, you will have the solutions your customer base is searching for in one convenient location.
Low Minimum Orders – Most private label supplement manufacturers provide these supplements in predetermined amounts or case counts. This helps control costs and ensure that lower minimum orders can be achieved. If you are just starting your supplement line, private label supplement manufacturing can help you break into the industry!
Custom Branding – When you partner with a private label supplement manufacturer, you have the ability to add your own branding to the supplements you order. This means you can create brand consistency and strengthen your existing branding with new products. By private labeling these formulas, companies can provide a premium product to their customer without all the initial legwork.
Supplement Consistency – With private label supplement manufacturing, you can be sure that you are receiving a consistent product each time you reorder. This is because private label supplements are readily available and are often created from house blends in set amounts. Give your consumers the products they want at the quality they deserve!
Why Choose JW Nutritional for Private Label Supplement Manufacturing?
Through private labeling, companies have the flexibility to control their pricing model, pricing margins and marketing efforts. This is incredibly beneficial because the base price for manufacturing our private label products can help determine individual profitability. Our private label products become yours when you implement your own branding, giving you full control.
JW Nutritional provides many private label supplements to our clients to ensure you have the products you need quickly and efficiently without all the legwork required in perfecting your formulas. We have taken the time to create the best private label supplements available and take pride in offering them to our clients at an incredible value. Contact us to learn more about this service and get started!