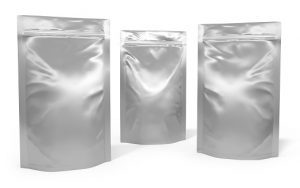 Private label supplement lines can be very beneficial for startup companies, supplement stores or health food stores that may be looking for an easier way to benefit their income levels. As recently seen with Amazon Elements, successfully marketed private label supplement lines allow you to increase brand awareness as well as create your own pricing model. Follow these steps to successfully market your private label supplement lines:
Choose Your Products
Private label supplements can come in a wide variety of forms and ingredient bases. Before contacting your potential manufacturer, it is important to compile a list of questions you may have about the products you are interested in private labeling. Determining a broad range of popular supplements can help make your line more successful in the long term.
Focus on Branding
One of the biggest factors in getting your product in front of consumers is taking the time to develop and test your labels and packaging. Branding can take a wide variety of forms, either professional or edgy, depending on the target markets you are attempting to reach. Once you have determined your branding strategy, including label design and packaging, you are ready to place your order.
Finding Your Manufacturer
It is important to take the time required to be knowledgeable in the products you hope to offer your customers as well as the manufacturer you will use to make them. It is important to ensure your manufacturer is FDA regulated and operates under proper manufacturing standards. Nothing can halt your growth like choosing the wrong supplement manufacturer.
Determine Pricing
The beauty of private label supplement lines is the ability to set your own pricing models. Though you only pay the base manufacturing price required for the supplements, you own full rights to the product once you receive it. In most cases, setting pricing around 10% to 20% lower than nationally recognized brands can help generate buzz for your products.
Product Promotion
Once these steps have been completed you are ready to begin promoting your product. It is important to encourage repeat customers by providing high-quality products at an affordable price. Having a deep product line with several supplement options can help encourage bundles and further monetary gains. If you see a promotion available through a competitor don't be afraid to match it if within your profit range.
Why Choose JW Nutritional?
If you are interested in private labeling or custom supplement manufacturing services, JW Nutritional would be happy to help you! With two facilities encompassing over 120,000 square feet within the Dallas-Fort Worth metroplex, we can ensure fast shipping and reception of incoming ingredients and outgoing completed orders. To get started, contact us or call us at (214) 221-0404 today!