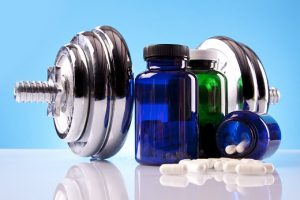 Bodybuilding supplements have seen a dramatic rise in growth in recent years. As the market continues to grow, the need for new, innovative supplements for the most demanding athletes will grow alongside it. These are the most common bodybuilding supplement types available for manufacture through JW Nutritional.
Sleep Aids
One of the key factors in muscle recovery is healthy and restful sleep. Sleep aids can take a wide variety of forms including capsules, tablets or powder for quick absorption and easy ingestion. In most cases, products under this supplement type will contain a natural sleep aid or a combination of several for the best results.
Pre-Workout
Pre-workout products have become commonplace in the bodybuilding and fitness world recently. Even with the wide variety of pre-workout products available, manufacturers and companies are still finding new ways to improve both flavor and formulation of this supplement type. These products often contain stimulants and "pump" enhancing ingredients to be effective.
Protein Blends
There are a wide variety of protein types that can be utilized for many different functions. However, this supplement type is crucial for proper recovery and muscle growth. Whether you are interested in traditional protein or plant-based protein sources, JW Nutritional is capable of helping you create the perfect protein blend!
BCAA Blends
BCAAs, or branched-chain amino acids, are utilized both before and during a workout. In most cases, BCAAs function to help aid in the absorption or protein to make it more effective while also decreasing muscle fatigue and improving performance. In recent years, many athletes are beginning to see the benefits of supplementing with BCAAs.
As you can see, there are many different bodybuilding supplement types that you can utilize to start your own supplement line. With extended growth, customers in this industry will begin to seek out new and exciting products. Get out on the forefront now and let JW Nutritional help make your vision a reality!
---
If you are interested in manufacturing your bodybuilding supplement or need custom supplement manufacturing services, JW Nutritional would be happy to help you! With two facilities encompassing over 120,000 square feet within the Dallas-Fort Worth metroplex, we can ensure fast shipping and reception of incoming ingredients and outgoing completed orders. To get started, contact us or call us at (214) 221-0404 today!