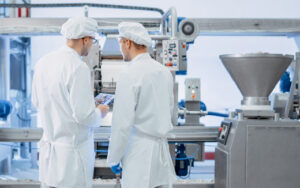 In the world of nutritional manufacturing and formulation, the pursuit of quality should be a top priority. The quality of your products can have a significant impact on your brand reputation, customer satisfaction, and overall success in the market. When it comes to manufacturing nutritional supplements, JW Nutritional stands out as a company that understands the importance of quality and is committed to delivering excellence.
JW Nutritional maintains various certifications that demonstrate their commitment to meeting and exceeding industry quality standards. These certifications serve as proof of their adherence to good manufacturing practices (GMP) and their dedication to producing safe and reliable products. By obtaining certifications, JW Nutritional showcases their credibility and commitment to quality manufacturing, giving customers peace of mind and confidence in the products they offer.
Certifications alone do not guarantee quality outcomes. Experience plays a crucial role in nutritional manufacturing. With years of experience in the industry, JW Nutritional has gained valuable knowledge and expertise. This experience allows them to navigate complex manufacturing processes, troubleshoot potential issues, and optimize production efficiency. When choosing a nutritional manufacturer, partnering with an experienced company like JW Nutritional ensures that your products are in capable hands.
Quality assets are another crucial factor that can greatly impact nutritional manufacturing outcomes. The equipment used in the manufacturing process is a significant determinant of product quality. JW Nutritional understands the importance of well-maintained, cleaned, and efficient equipment. By investing in high-quality machinery and regularly maintaining and cleaning it, they ensure that their manufacturing processes are optimized and that their products meet the highest standards of quality.
In addition to equipment, the materials used in the manufacturing process also play a vital role. JW Nutritional recognizes the importance of using top-quality lids, seals, and desiccants. Even a small flaw or defect in these materials can lead to premature spoilage or contamination of the product, resulting in a compromised final product. By sourcing and utilizing only the best materials, JW Nutritional minimizes the risk of such issues and ensures the integrity of the products they manufacture.
The ingredients used in nutritional formulations are of utmost importance. JW Nutritional places great emphasis on sourcing high-quality ingredients. They have rigorous testing procedures in place to verify the quality and authenticity of the ingredients that go into their formulas. By using ingredients that are properly tested and sourced from reliable suppliers, JW Nutritional guarantees that their customers receive products that are safe, effective, and of the highest quality.
JW Nutritional is a company that prioritizes quality in nutritional manufacturing and formulation. With certifications, credibility, and accountability, they have established themselves as a trusted partner in the industry. By investing in experienced professionals, maintaining quality assets, and sourcing top-quality ingredients, JW Nutritional consistently delivers excellence in their manufacturing processes. When you choose JW Nutritional as your nutritional manufacturing partner, you can be confident that your products will meet the highest standards of quality and exceed customer expectations.
Ready to get started on your formulation or custom product? Click the link below to find out what is possible!
Why JW Nutritional for Supplement Manufacturing?
JW Nutritional can manufacture a wide variety of supplements to suit the needs of your customers. With the inclusion of our complete packaging solutions including bottles with lid closures, sachets, stick packs and zip-seal bags, clients can receive a complete product that is ready for order fulfillment. If you are interested in the vitamin manufacturing services we offer, please contact us today!