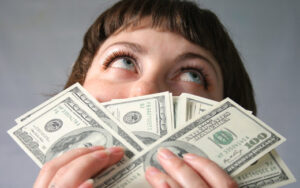 Finding the proper financing to start a new business can be challenging. Start-up supplement and health companies have a multitude of financial resources they can choose from, but not all of them are the right fit for any business model.
If you're looking for funding for your start-up supplement company, you may be considering loans from credit cards or family and friends. These are the typical traditional ways businesses have acquired their first finances in the past, but times have changed.
Credit cards are a great option for short-term spending, but their high-interest rates can mean you are accumulating debt for years to come. Borrowing money from your friends and family may be a generous offer, but mixing finances with personal relationships is never a good option. Losing the initial funds means creating more debt for your loved ones and possibly tarnishing your relationship.
While these traditional routes may not be the safest financial resources for new health companies, there are plenty of other options for custom health supplement company business loans.
SBA Loans
If your health supplement company is a small business, SBA loans can be your best financial resource option. The SBA sets guidelines for the loans made by partnering lenders, mico-lending institutions, and community development organizations. This reduces risks for lenders and makes it easier for small businesses to receive loans.
SBA loans are very particular about their terms which is why they can be tough to qualify for. If you are eligible for an SBA loan, the benefits include the security of an SBA loan, stretching out high limit debt up to 30 years, freeing up cash flow, up to 50 million in loans, and more.
Traditional Bank Financing
Traditional business loans provided by banks and lenders are the most common form of debt financing used for new and small businesses. Traditional bank financing offers the lowest rates and typically the best terms of the lending options. These business loans provide your start-up supplement company with a straightforward and affordable funding solution.
Because the term loans for traditional bank financing are so ideal, it is difficult to qualify. However, if you qualify, you have more flexibility to grow your business the way you see fit.
Business Lines of Credit
Unlike traditional loans, business lines of credit allow you to access funds even if you face a financial gap. Your start-up supplement company will likely experience moments of a pause in revenue growth and need financial support for emergency expenses. Business lines of credit allow your small business to access funds whenever you need capital.
Business lines of credit are one of the most convenient financial resources you can access as a new health company. However, like most loan options, they come with areas of importance you should be aware of. Like most credit cards, business lines of credit require you to repay the amount you withdrew with interest. If you choose to use this financial option, make sure you have a plan in place to repay what you spent.
Choosing Your Financial Resource for Your Health Supplement Company
 Like any business venture, the financial resources you work with for your start-up supplement company should be chosen with care. There are plenty of financial support options like SBA loans, traditional bank financing, and business lines of credit to help your new business and keep it afloat during its early days.
Ready to get started? Click the link below to find out what is possible!
Why JW Nutritional for Supplement Manufacturing?
JW Nutritional can manufacture a wide variety of supplements to suit the needs of your customers. With the inclusion of our complete packaging solutions including bottles with lid closures, sachets, stick packs and zip-seal bags, clients can receive a complete product that is ready for order fulfillment. If you are interested in the vitamin manufacturing services we offer, please contact us today!